Welcome to Bentley Trikes - Your Premier Destination for Luxury Kids Trikes
The Best Home and Shop of The Greatest Bentley Trike. Designed in partnership with Bentley Motors and your child needs in mind. Luxury Bentley Products For Kids
Welcome to Bentley Trikes - Your Premier Destination for Luxury Kids Trikes
At Bentley Trikes, we are dedicated to providing the most stylish and comfortable trikes for your little ones. Our luxury children trikes are designed to combine fun, safety, and the timeless elegance that Bentley is famous for. Moreover - we understand the importance of giving your child the best, and that is why we have crafted these trikes with precision and care.
Why Choose Bentley Trikes?
First - Safety First: Your child's safety is our top priority. All Bentley Trikes are engineered with the highest safety standards.
Second - Luxury and Comfort: Bentley Trikes are a perfect blend of luxury and comfort, ensuring that your child enjoys every ride in style.
Third - Exquisite Design: We have brought the iconic Bentley design to the world of kids trikes. Bentley Trikes are a head-turners everywhere they go.
Fourth -Durability: We use premium materials to create trikes that are built to last, offering years of enjoyment for your child.
Fifth - Unforgettable Memories: Create lasting memories with your child as they cruise in style on a Bentley Trike.
Discover our range of exquisite and equally important Bentley trike colors, each design to cater to different lifestyle and preferences. From our classic models to limited editions, Bentley Trikes offers a wide selection that will match your child's personality and your taste.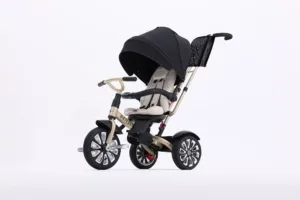 Your child's joy and safety are our main priorities. Finally join the Bentley Trikes family today and experience the ultimate in luxury and style for your little one.
Have questions or need assistance? We are here to help. Please do not hesitate to get in touch with our friendly and knowledgeable team.
Join the Bentley Trikes experience today and provide your child with the luxury and comfort they deserve.
Everything You Need To Travel In Style With Your Child
BRIGHT COLOURS BRING BRIGHT ADVENTURES